Hydropower 2013--CHINCOLD 2013 Annual Meeting and the 3rd International Symposium on Rockfill Dams will be held on 1-3 November 2013, in Kunming, Yunnan Province, located at the southwest of China.
Yunnan Province is very rich in water and hydropower resources. It is one of the most important hydropower energy bases in China. There are many large dams and hydropower projects completed or under construction in this area.
Kunming is the ideal venue for leisure traveler, which is located in the south of China. As the capital of Yunnan Province, Kunming, also known as the "city of eternal spring," is one of the most pleasant and relaxed cities in China. It boasts pleasant climate all the year round and ample sunshine and rainfall, turning plants green and flowers in bloom in all seasons. Being the center of science and technology, finance and commerce in Yunnan province, people from all over the world will easily find their sense of belonging in this city.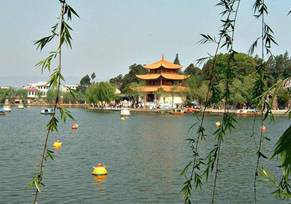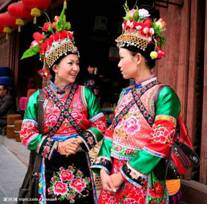 Kunming is the focal point of Yunnan minority culture. Some 26 ethnic minorities such as Yi, Bai, Miao, Dai, Hani and more inhabit the region. Each group has its own featured festivals such as the Torch festival of Yi people, the Golden Temple Fair and so on. The hugely successful 1999 International Horticultural Exposition enhanced the city's influence in the world resulting in a snowball effect upon tourism as more and more foreigners come to discover this enchanting part of the country.
Its alluring highland scenery, bewitching karst landform, varied and exotic habitats and customs and places of historical interest can be found at major scenic spots such as Dianchi Lake, Stone Forest, the Village of Ethnic Culture, Grand View Park, etc.
With its convenient transport links in and out of the city, Kunming welcomes and sees off tens of thousands of visitors every day.