The Upper Marsyangdi A Hydropower Station built by POWERCHINA was recently awarded an excellence certificate for foreign investment in Nepal by the Department of Industry, Government of Nepal.
It was in recognition of the outstanding contribution made by the hydroelectric power project to the development of Nepal's energy sector, as well as to attracting foreign investment.
This is the first time a Chinese-funded venture has won the award in Nepal.
Nepal, known as the "mountain country", is a key national participant in the Belt and Road Initiative and is one of the important markets for POWERCHINA.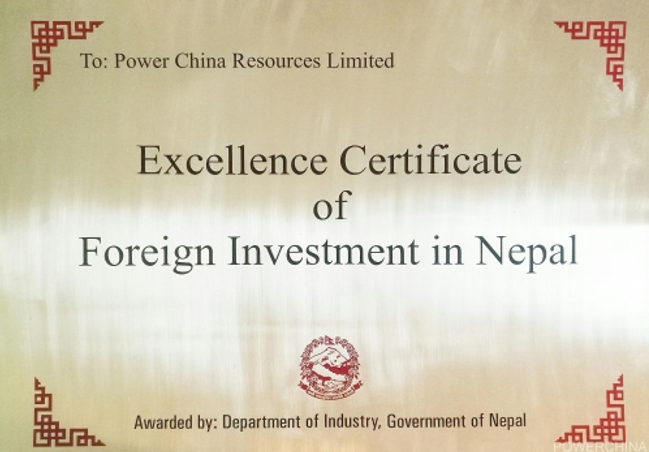 The Upper Marsyangdi A Hydropower Station built by POWERCHINA is awarded an excellence certificate of foreign investment in Nepal. [Photo/POWERCHINA]
Since entering commercial operations in January 2017, the hydroelectric power station has successfully met challenges such as fragile local power grids, a high sediment content in rivers and excessive flooding. It has been operating safely for more than 1,500 days and to date has generated power totaling 1.422 billion kilowatt hours.
It continuously supplies safe, stable and clean power to the Nepal national grid, effectively alleviating the country's power shortages and resolving the problem of electricity rationing in the capital, Kathmandu.
As the first hydroelectric power project funded and constructed by a Chinese-funded group in Nepal, the completed project had achieved outstanding milestones. These included entering commercial operations half a year ahead of schedule, realizing dividends eight years ahead of schedule and achieving new highs in annual power generation and power utilization hours.
It demonstrated the huge advantages enjoyed by POWERCHINA in the integration of its entire industrial chain with its overseas investment activities. The power station has become a model for China-Nepal energy cooperation and win-win development.
POWERCHINA's project department also fulfilled its social responsibilities. It successively built roads, bridges, culverts, water supply systems, irrigation systems and other infrastructure for the local people.
It also supported the construction of public facilities such as hospitals, schools, women's associations, temples, police stations and soccer fields.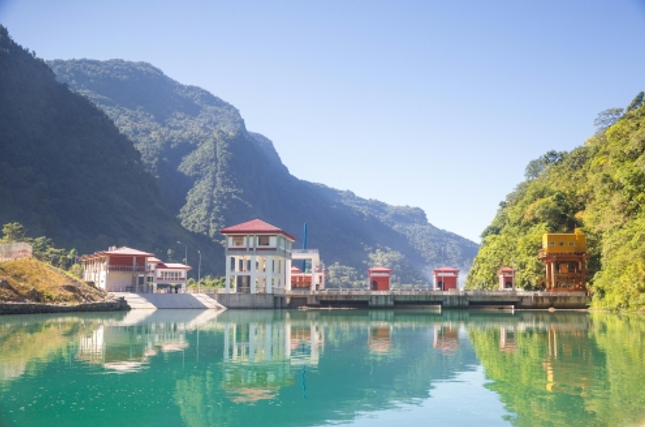 The Upper Marsyangdi A Hydropower Station built by POWERCHINA is the first hydroelectric power project invested in and constructed by a Chinese-funded enterprise in Nepal. [Photo/POWERCHINA]